Excellence is not a skill, it's an attitude. - Ralph Marston
ESH // Milan Italy // 16.06.17 – 19.06.17
MSACL // Salzburg Austria // 11.09.17 – 14.09.17
ASH – HBPR Council // San Francisco USA // 14.09.17 – 17.09.17
GRC – Angiotensin // Ventura USA // 18.02.18 – 23.02.18
ENDO // Chicago USA // 17.03.18 – 20.03.18
Experimental Biology // San Diego USA // 21.04.18 – 25.04.18
Attoquant Diagnostics GmbH
Campus Vienna Biocenter 5
1030 Vienna
Austria
E-mail: office@attoquant.com
Tel: 0043 (0)1 8656577-121
Fax: 0043 (0)1 8656577-800
Meet Our Highly Motivated Team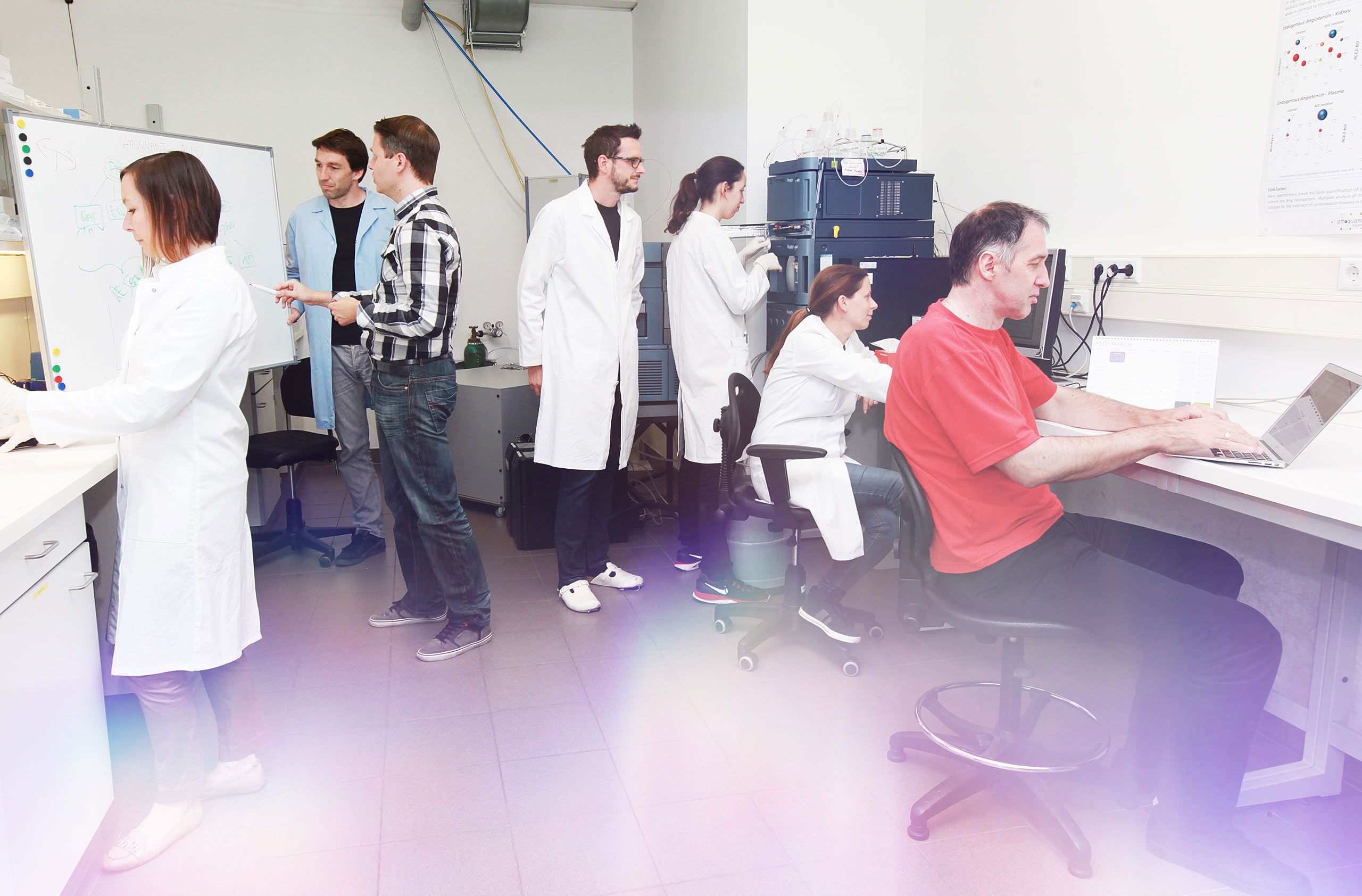 Cornelia Schwager
Senior Lab Technician
She graduated at the Vienna College for Chemical Technology and has more than 20 years of experience in the fields of cancer research and virology. Prior to her current position she worked among others at APEIRON Biologics AG, where she was mainly responsible for mass spectrometry analysis and assay development. Besides she was part of the team, which established the company.
Marko Poglitsch
CEO
Graduated from University of Vienna (Molecular Biology) and Technical University of Vienna (Biochemistry) and worked in the field of innate immunity during his PhD thesis at the Medical University of Vienna. He previously worked for APEIRON Biologics AG where he established a mass spectrometry facility and developed the RAS-Fingerprint™ technology.
Christian Fabsich
Finance and Business Development
With 10 years of industry experience, he has served as an advisor to various Austrian and international companies, specializing in the fields of innovation management and start-up consulting. Christian graduated from Vienna University of Economics and Business with majors in Entrepreneurship & Innovation as well as International Finance, recognized as an alumnus of the WU Center of Excellence.
Oliver Domenig
Head of Laboratory
Graduated from the Medical University of Vienna (Endocrinology) and University of Technology Graz (Molecular Microbiology) and wrote his PhD and Master Thesis in the field of the Renin-Angiotensin-System in collaboration with Attoquant Diagnostics and APEIRON Biologics AG.
Dunja van Oyen
Research Associate
She has a bachelor's degree from the University of Applied Sciences in Molecular Biotechnology. She is currently studying at the University of Vienna in the field of Molecular Biology with focus on Biochemistry. At Attoquant Diagnostics she is involved in different projects as research assistant and assay developer.
Claudia Aigner
Lab Technician
Graduated from the University of Applied Sciences (Bio and Environmental Technology). She has many years work experience as field service and application engineer. Her last working environment was as FSE for LCMS at Thermo Fisher Scientific.
Martin Leitner
Financial Assistant
Has many years work experience in controlling, IT und marketing. His main responsibilities include finances, personnel affairs and administration.